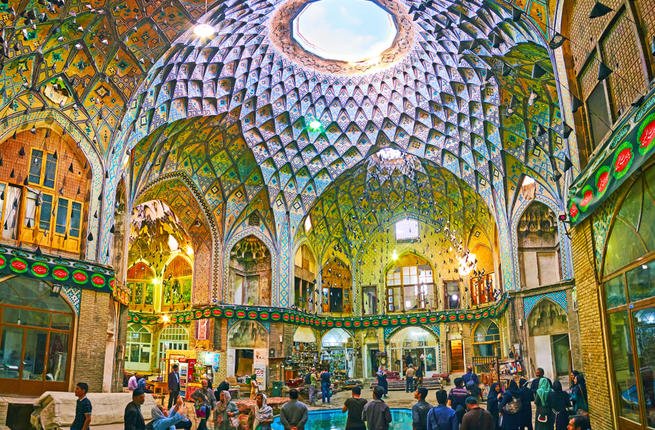 Hi !
We Are 
ORIGIRAN
Original Iranian Products With The Best Quality
Iran can be considered as the cradle of the world's saffron. Almost 90 percent of the world's saffron is produced in Iran. Even many of saffron that are distributed with label of other countries are from Iran. saffron in Iran goes back 3000 years and still has its own power. saffron is known as the red gold of desert because its origin is Iran's deserts.
There is no doubt that  Iranian pistachio has the best taste and maximum nutrition. Iranian pistachios offer various advantages that set them apart from other types of pistachio in the world. Higher meat content offers better value for money. Iranian pistachios have a world-famous taste that is unrivalled.
There is different kinds of Iranian Date fruit which as have been mentioned. Iran has diversity in weather situation which can cultivate most kinds of Date fruits such as Mazafati (Kimia), Piarom, Zahedi, Kabkab, Rabbi, Shahabi, Khasoei, Shahani and Sayer.
rosewater can be considered as another one of miracles of the ancient civilization of Iran which has a wonderful smell which attracts everyone. This liquid is the same essence of rose (damask rose) that 200 different types of it have been identified up until now but only a limited range of those are used in production of rosewater.
The art of carpet weaving in Iran originated more than 2,500 years ago. Persian carpets and rugs were initially woven as articles of necessity to cover the floors of nomadic tribesmen, giving them protection from the cold and damp. The natural progression of the skill and craft involved in the creation of these works of art has been passed down from generation to generation over the centuries throughout periods of peace, invasion and war. As international trade developed, the variety of patterns and designs grew.
WHY ORIGIRAN?
Many reasons to buy products from OrigIran may make you bored. So we will only provide a very brief explanation of the philosophy of OrigIran:
The philosophy of OrigIran is customer friendly behavior. OrigIran only thinks about quality and here we have the same sensitivities for our family and friends for others too because you are our friends by referring to us!