In an interview with Tehran-based English newspaper, Iran Daily, Gholamreza Miri added Iran produced saffron valued at $373.33 million in the year to March 2018.
He noted that according to figures released by Iran's Agricultural Jihad Ministry, Iran produced 336 tons of saffron in the year to March 2018.
Miri said in this period, saffron was sold at about $1,111 per kilogram in domestic and foreign markets.
He put the area of land under saffron cultivation in Iran at 125,000 hectares in the same time-span, adding this area has increased by 20 percent since March 20, 2018.
Miri said a number of measures have been taken to boost efficiency and productivity in domestic saffron production including leveling the farmlands and improving their quality, using suitable fertilizers, planting bigger saffron corms and applying more effective irrigation systems.
These measures, he added, have helped increase average saffron production, noting thanks to these measures, Iran's average saffron production is expected to reach 4.5 kilograms per hectare in the year to March 2019, from 3.5 kilograms in the previous 12 month period.
'Thus, Iran's saffron production is expected to rise 15 percent by March 2019.'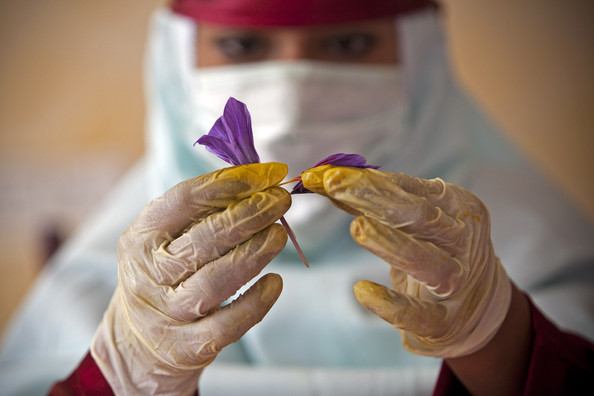 He said according to unofficial figures, domestic saffron output, which reached 450 tons in the 12-month period ending March 2018, will amount to 500 tons by March 2019.
saffron harvest begins as of October 17, Miri said, adding since the crop grows on a daily basis in the form of flower, it not very much possible to estimate or predict the amount of its annual output in advance.
'Some 75 percent of Iran's saffron output is exported and the rest is sold in domestic markets.'
He said currently, Iran exports saffron to 47 countries including the UAE, Spain, China, Hong Kong, India, Germany and France as well as the Persian Gulf littoral states.
'Iran is pragmatically unrivalled in the world in saffron production. Spain, which is deemed Iran's rival in this field in global market fails to produce more than one ton of the product per annum. However, this country has managed to gain a major share of global saffron markets by importing, packaging and re-exporting Iranian saffron.
'Thanks to the cheap facilities and loans they receive from their banks, Spanish companies purchase Iranian saffron in bulk and store in their depots.'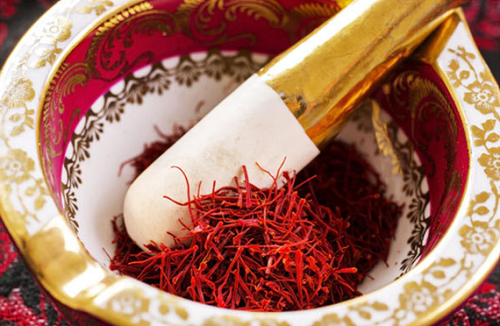 Miri said they, then, give their international customers the guarantee that, given the stability of foreign currency and monetary market in the country, they will be able to meet their saffron demand within a year at a fixed price.
This comes as, he regretted, 'We fail to provide our customers with such a guarantee due to the current condition of Iran's foreign currency market.'
Source: IRNA